Team Golf
WARRENPOINT GOLF CLUB
All Ireland Glory for our Mixed Foursomes Team 2022
There's great news for the Club with our Mixed Foursomes Team winning the All-Ireland title after a thrilling final today in Athlone!

The team, under the joint captaincy of Jim Somerville and Brenda Hughes, have been working hard practicing and playing in Athlone since Wednesday last and are delighted to have captured the title of Flogas All-Ireland Mixed Foursomes Champions after beating Glengariff, Co.Cork and Milltown, Co. Dublin to reach today's final against Portumna.

The squad is Rian Carvill and Aileen O'Connor, Michael McGurk and Mary Bell, Shane McMahon and Brenda Hughes, Vincent Toner and Lynn Curtis, David Duffin and Antoinette Lenfesty and Eoin Durkin and Fiona McNulty.and all contributed greatly to a fantastic result.

The encouragement of the many members who made the long journey to support the players was really appreciated.

CONGRATULATIONS TO EVERYONE INVOLVED!
Junior Foursomes All Ireland Winners 2019

Junior Foursomes All Ireland Winners 2018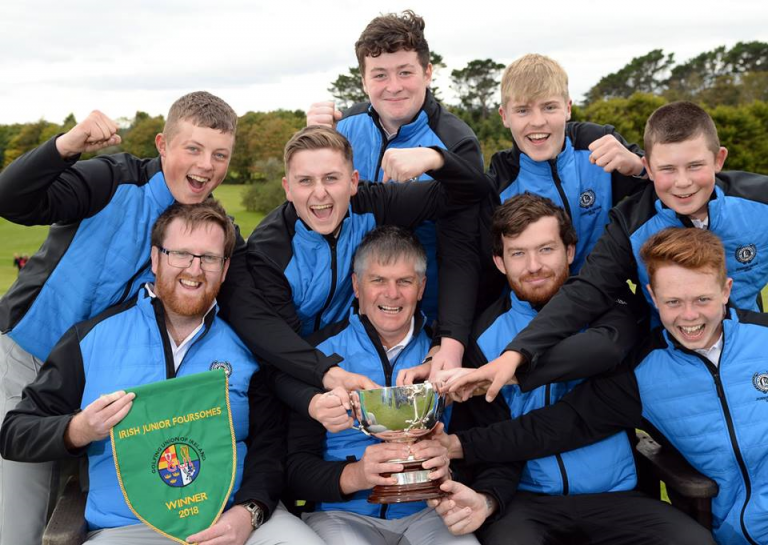 Barton Shield All-Ireland Winners 2017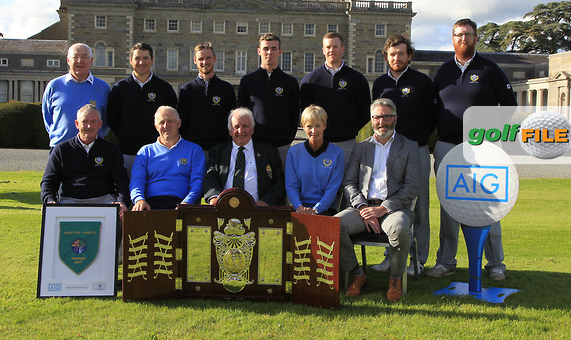 Jimmy Bruen Ulster Winners & All-Ireland Runners up 2017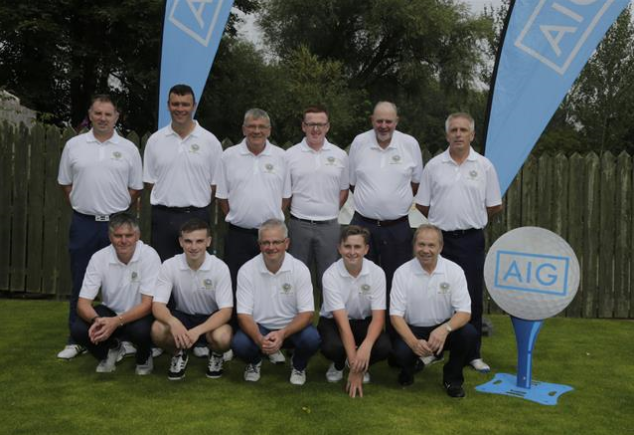 Fred Daly Plate Runners up 2017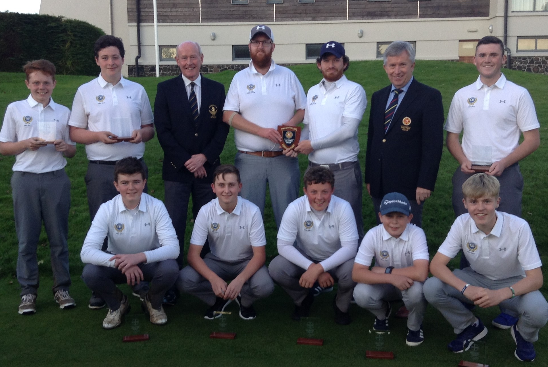 All Ireland Barton Shield Winners 2016
Pictured: Back Row (Left to Right) – Colm Campbell Jnr, Stephen Coulter, Paul Reavey, Jamie Fletcher & William Hanna. Front Row (Left to Right) – John Spiers (Captain), Maurice Mc Givern (Team Vice-Captain) & Colm Campbell Snr (Team Captain). Not Pictured: Paddy Gribben
Jenkins Rosebowl Winners 2016
Warrenpoint & Kilkeel Teams pictured competing for the Jenkins Rosebowl